Children's electronic watch
The total length of the watch is 22cm and the dial diameter is 3.7cm.
Crown Type Flat Top Conical Crown
Bottom type
Mirror material plexiglass mirror
Buckle style pin buckle
Buckle material stainless steel
Strap material PU
Dial shape round
Case material resin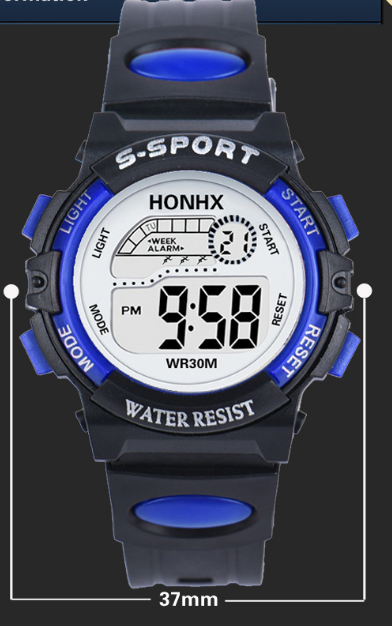 If you wanna write us please click Here.
For Live Chat Click Here.